AQUIS hair-drying tools are designed to work for all hair types & routines, including yours. 
Whether you're looking for hands-free drying, a lightweight solution for long and thick strands, or plopping & target drying for curly–coily hair routines—AQUIS is ready to optimize the way you dry. Keep reading to discover the hair-drying tool for you.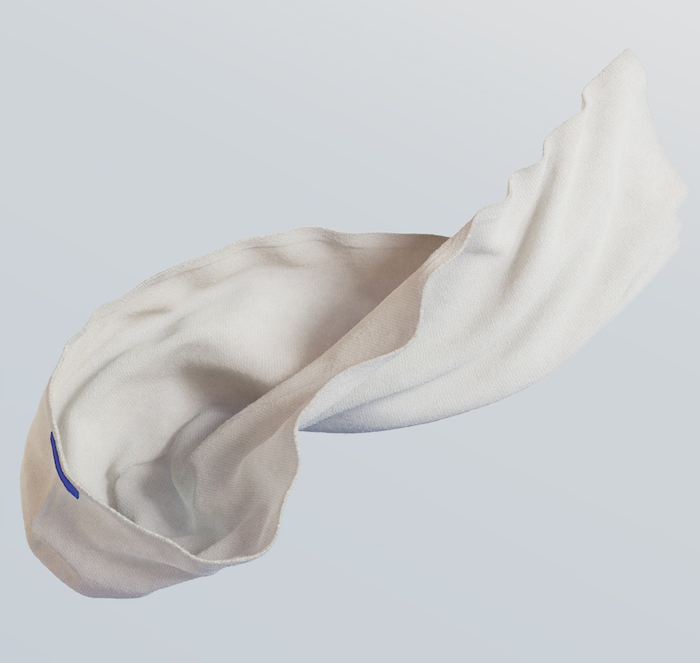 FOR TARGETED DRYING, WRAPPING & PLOPPING
FLIP AND TOWEL
The FLIP's luxe hairtech-powered fabric and functional design offer comfortable drying flexibility for flipping & tucking, plopping, or target drying for curly–coily routines.
This flexible shape gently sits on the hairline, delivering maximum drying contact without pulling for comfort and ease with every routine. If you're flipping & tucking, the easy elastic AQUIS band holds the length of the FLIP for secure, hands-free drying as you move through the rest of your routine.
The FLIP is also powered by COPPERSURE™ antimicrobial technology to break down bacteria, and keep the FLIP fresher, longer.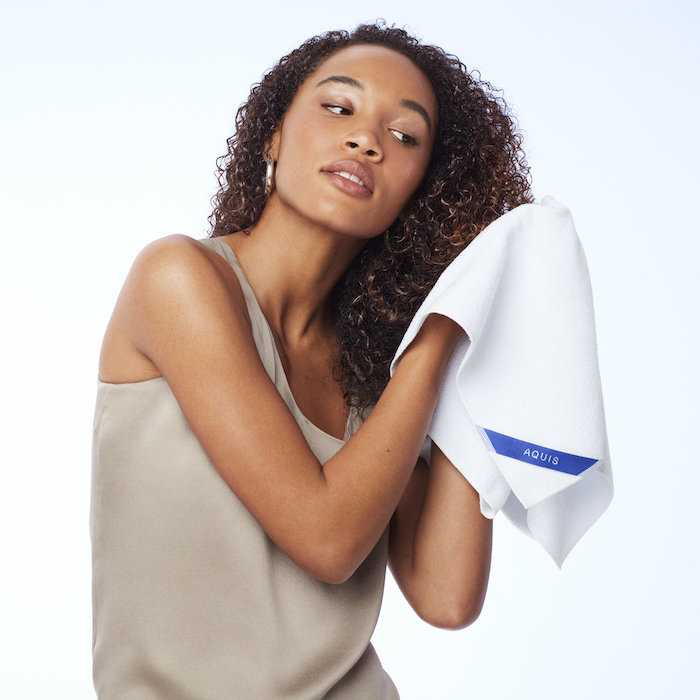 Engineered with our largest surface area, the TOWEL's lightweight & functional design delivers even drying for all hair types and routines—without the damage, frizz, or bulky towel you're used to. With customized drying for wrapping, targeted drying, and plopping, this streamlined experience optimizes the way you dry, every time.
Designed for all, including curly and coily routines to deliver smoother, shinier hair.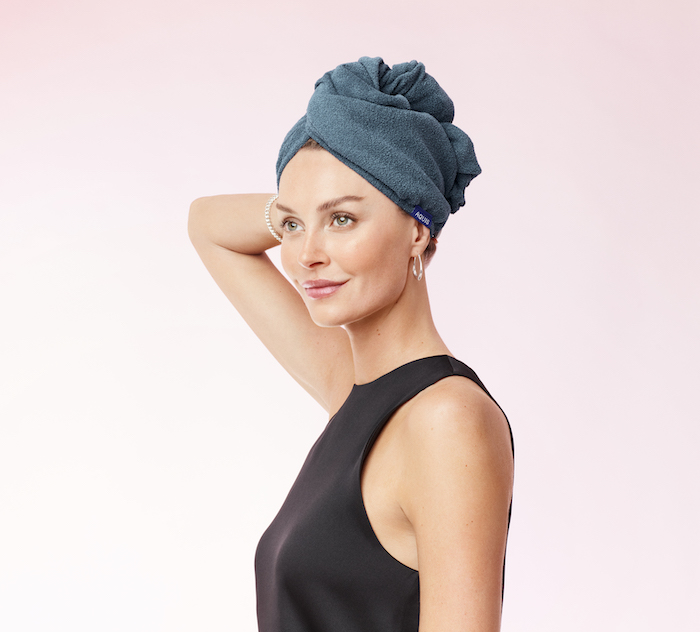 FOR HANDS-FREE DRYING
WRAP AND FLIP
The WRAP's signature design was engineered to deliver an effortless routine for all hair types. Functional button-loop closure easily secures this lightweight & compact tool for our budge-free way to dry—without the heat or friction from traditional drying methods.
Like we mentioned earlier, you can also use the FLIP for wrapping—just flip, twist, and tuck into the AQUIS band.
Whichever your drying preference, all AQUIS hair-drying tools are clinically proven to leave hair up to 5x stronger than traditional drying methods*. Experience stronger hair and healthier drying with any of our hairtech-powered drying tools.
*Results observed in a scientific study on 8x bleached hair after 8 cycles of washing + drying. Results may vary with hair condition and frequency of washing.